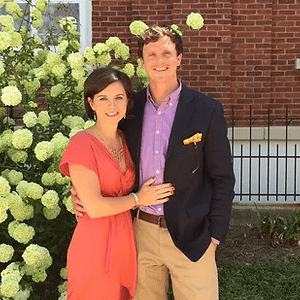 About All Clear Exterior Cleaning
Established in 2010, All Clear was founded by David NeSmith after building high-end homes in the Buckhead and Lake Burton Areas.  The nature of the business combined with David's own good nature and relentless work ethic lent itself to success despite a struggling economy.  While other companies suffered, David built a loyal customer base through word of mouth and referrals. Since 2010, All Clear has expanded their commercial services and grown a client list they are proud to call the best in and around Athens.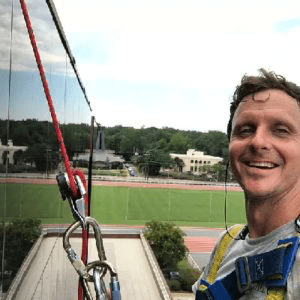 Meet the Business Owner: David NeSmith
David graduated from Piedmont College with a degree in Business Administration and found himself quickly drawn toward entrepreneurship while working as a new home construction foreman in the Buckhead area just north of Atlanta.  He married his wife, Betsy, in 2006 and began working for himself as a spec builder on Lake Burton soon afterward.  In 2010 he founded a service business called All Clear Windows and Gutters while the construction market was weak. The nature of the service industry fit David well and his business has grown steadily since. Currently David lives in Watkinsville, Georgia with his wife Betsy, and two daughters, Charlie and Piper.
Moving to the Athens area has been one of the best decisions of my life. My wife and I have been extremely blessed to have been able to create a life here! We are so very humbled by all who have welcomed and encouraged us in this town. Betsy and I try every day to give back to the town that has given us so much.
-David NeSmith
Owner